This is a Sponsored post written by me on behalf of Carton Smart for SocialSpark. All opinions are 100% mine.
With all the major holidays pass us, that means we had a lot of really big family dinners.  For my family, this means we usually have turkey or ham.  This year we went with turkey because im not a big fan of ham.  I wanted to have turkey because I found a new soup recipe that I have been waiting to try. 
  When I was given the opportunity to try Pacific Organic Simply Chicken Stock.  I was extremely excited!  I have already fell in love with a few of there products all ready.  I love there Creamy Tomato Soup and their Chicken Noodle they are both perfect for a cold day.
Speaking of soup this Turkey and Wild Rice soup is the winner recipe I tried with my Pacific Organic Chicken Stock.  The  flavors of the broth is amazing, it brought a lot of great flavor to my recipe.   I also love how they either have low sodium or they are unsalted.  Which I think is huge in soups, I much rather be able to taste the soup rather then all the salt you get other brands of chicken broth.
The main thing I love about their products is they are all organic.  We don't eat  as much organic foods as I would like, but when we have to opportunity we do.  I love how I can grab one of their containers and I am able to pronounce everything on the label.   Which to me it means im getting great quality and I know im getting the freshest products.
Here are a few interesting facts from Pacific Foods.  Its amazing what they do help save our environment and I like to think im taking part of it as well when I recycle my recycled containers.
Why Tetra Pak cartons are pantry stables for those that enjoy living smart: 

• Tetra Pak® cartons are made of 70% paper, a renewable resource, from selectively harvested, re-grown trees that are FSC-certified (Forest Stewardship Council) 

• Cartons use 1/3 of the packaging compared to cans…or even an egg! 

• Cartons are space saving, easy to store and open. Keep your pantry neat and toss your can openers. , stackable and space saving. 

• The unique packaging process preserves the flavor and nutrients of food without the use of preservatives.Product quality is exactly the way it was intended to be. 

• Recyclable and in fact result in 60% less landfill waste than cans 

• Cartons are re-closable so you can use what you need and save the rest for later
These all great reasons to help spread the word about being #Carton Smart every little bit helps.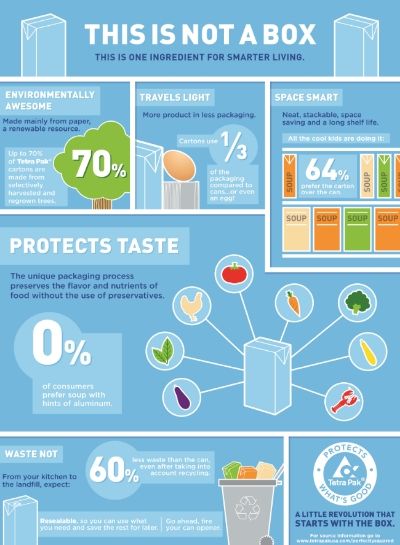 Turkey & Wild Rice Soup
2 1/2 cups leftover turkey, chopped
1 cup wild rice
5 cups Pacific Organic Chicken Stock (or turkey stock)
1/2 cup onion, chopped
1/2 cup carrot, chopped
1/2 cup celery, chopped
1/2 cup mushrooms, chopped (optional)
2 cloves garlic, chopped
1 Tbsp soy sauce, reduced sodium
1/4 cup half and half
1/2 tsp salt
1/2 tsp black pepper
In a big stock pot add your chicken broth and veggies.  Let simmer for 10 minutes.  Next add in your rice and let simmer for 30 minutes.   Next add in your turkey,  half and half, soy sauce, salt and pepper and let  simmer for an additional 20 minutes.
So help us spread the word about being #cartonsmart this holiday season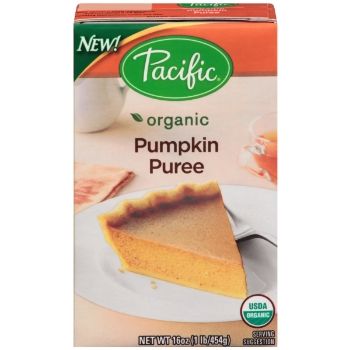 LINKING TO: